Basisprincipes Acrylverf - verschillende kleuren
Acrylverf is een sneldrogende verf met een pigment-suspensie in een emulsie van acrylpolymeer. Het is water-
oplosbaar, maar wordt waterbestendig als het droog is en in het algemeen niet-verwijderbaar van een vast oppervlak. De afgewerkte acrylverf kan op een aquarel of een olieverfschilderij lijken of zijn eigen unieke kenmerken hebben die niet met andere media te bereiken zijn.
Acrylverf met een glanzende of matte afwerking is gebruikelijk, hoewel een satijn (semi-matte) glans het meest voorkomt. Het kan worden toegepast in dunne lagen met een goede kleursterkte, waardoor schilders het uiterlijk, de hardheid, flexibiliteit, textuur en andere kenmerken van het verfoppervlak kunnen wijzigen.
Acrylverf kan worden gebruikt op papier, canvas en een reeks andere materialen.
specificaties:
1.veilig, gezond, milieu
2.confirms to ASTMD-4236 & EN71-3
3. heldere kleuren zonder schaduwen
4. oem zijn welkom
5. snelle levering
Acrylverf:
1. Sneldrogend en beste consistentie van tint.
2. Goede dekking en lichtechtheid
3. Sterke en briljante kleuren
4. Kan worden gebruikt op canvas, bamboe, hout, stof, leer, muur en etc.
5. Geen kleurverschuiving tussen nat en droog.
6. Waterbestendigheid, ook ideaal voor buitengebruik.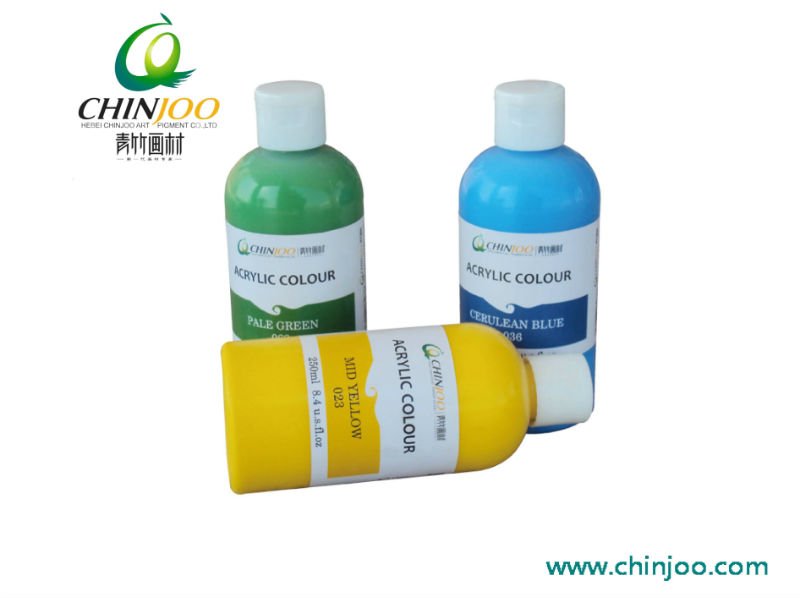 Product Categorie : Professionele kunstverf > Acryl kleur