24 kleuren olieverf set
Hoogwaardige olieverf- set voor thuismuurkunst, landschap, abstract, landschap en fijne portretschilderijen. Gefabriceerd voor het produceren van uiterst levendige, prachtig gepigmenteerde en super aantrekkelijke heldere kleuren die zowel een lust voor het oog zijn als perfect voor de meeste schilderijen. Geweldige olieverf voor uw kunst en ambachtelijke projecten, decoratieve woonkamer, slaapkamer behang, klei miniatuur en gekleurd of geschilderd venster. Deze grote verfset is geschikt voor jonge beginnende kunstenaars of professionele schilders.
We hebben 12 kleuren ingesteld, 18 kleuren ingesteld, 24 kleuren ingesteld.
Chinjoo-oliekleur
1. Selecteert de beste grondstof en botanische olie om te malen.
2. De pasta is subtiel en stabiel met goede droogcapaciteit en uniforme droogtijd.
3. Uitstekend in vormgeven, kan uw "borstelvermogen" perfect uitdrukken en behouden.
4. Sta toe dat de kunstenaar de werken binnen een redelijke tijd gedurende één schilderbeurt vrij overschildert en polijst.
5. Geen kleurverschuiving van nat naar droog. Ondertussen kunnen de verschillende kleuren gemakkelijk worden gemengd en gebonden. De olieverf kan zelfs na lange tijd niet worden gekraakt, omdat hij geschikt is voor verschillende tekentechnieken.
6. Goede kleurkracht! Zelfs als het onder de extreem verdunde omstandigheden verkeert, kan het ook zijn charmante kleur behouden. Absoluut het is het ideale materiaal voor het maken van goede olieverf!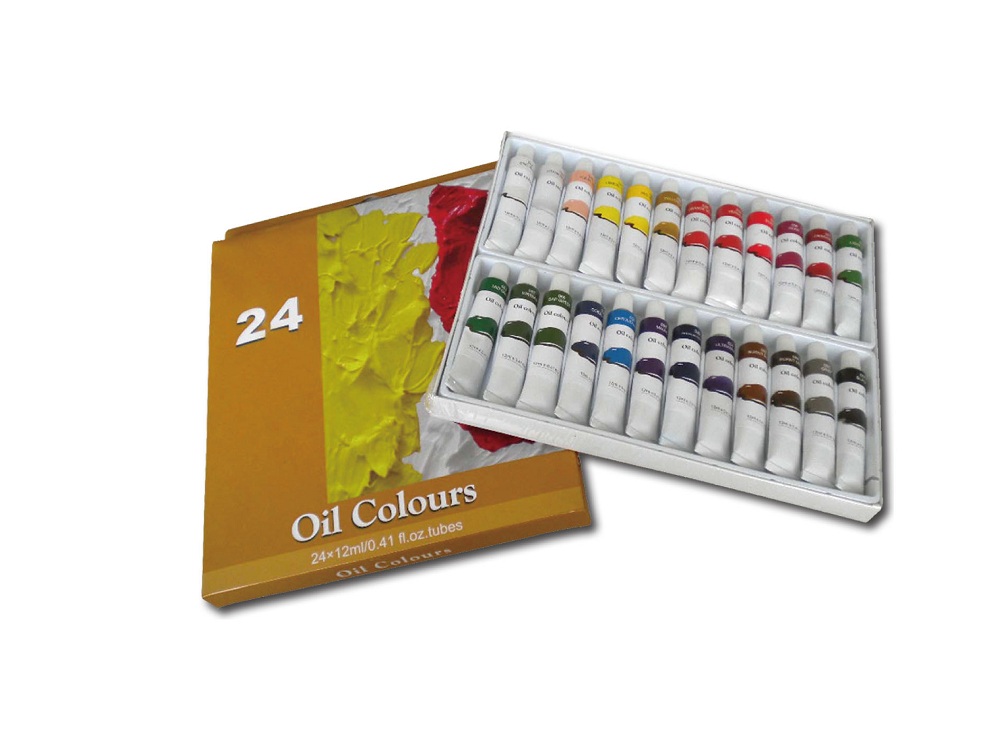 Product Categorie : Professionele kunstverf > Olieverf