CHINJOO 6colors 22ML Poster color
1. CHINGOO poster color is an opaque watercolor paint,making by the good raw materials and refined natural gum.
2. By the combination of moderate gum and powder, CHINGOO Poster Color has an excellent covering ability without reflection when the work is dry.
3. Refined and stable paste with proper consistency.
4. Can not be used outdoor or display as it is not waterproof after drying.
5. Here we have a wide range of functions for you to paint or design the different kinds of art pictures, advertising words, artistic creations and etc.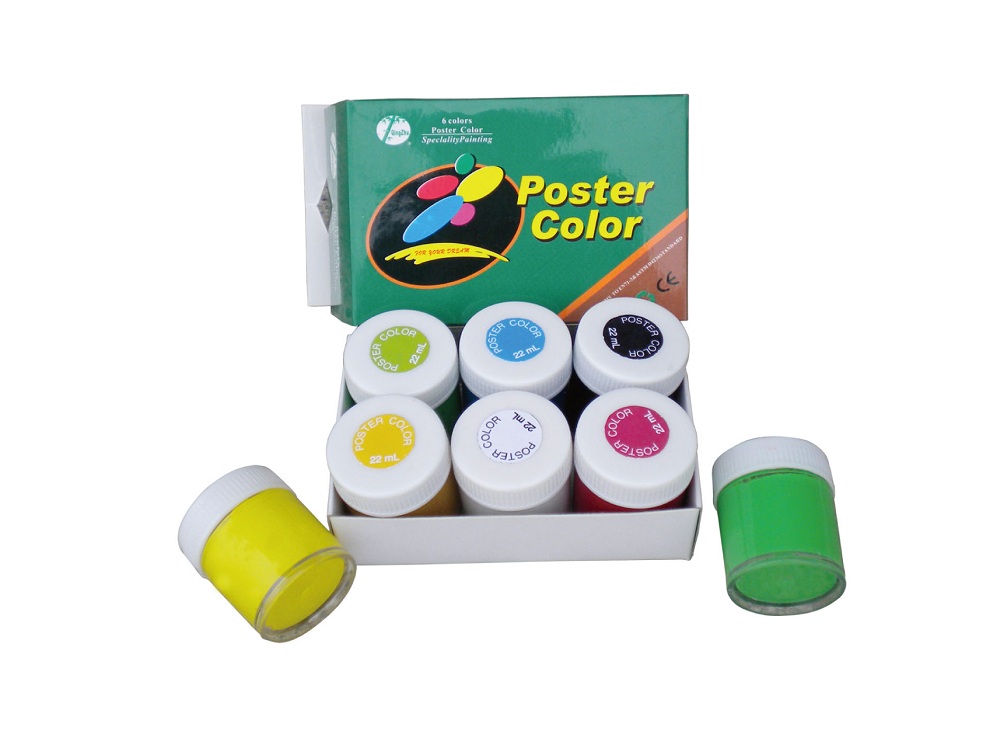 Product Categorie : Professionele kunstverf > Poster kleur