500ml professionele acryl vormpasta
Pasta's zijn ondoorzichtig omdat ze Marble Dust of andere vulstoffen bevatten die een witte of klei-achtige afwerking creëren met een verscheidenheid aan texturen en eigenschappen. Molding Paste kan ook worden gebruikt om een ​​basis te creëren voor het schilderen om textuur te creëren op een gladder oppervlak of om een ​​gestructureerd oppervlak glad te strijken. De absorberende eigenschappen van Moulding Paste maken het geschikt als grond voor bijna alle schilder- en tekenmedia.
bestek
500ml Acryl Moulding Paste:
1. Goed vormgeven
2. Ideaal voor olie- of acrylverf
3. Maak verschillende lagen
4.White
Chinjoo's vormpasta:
1. Het wordt ook genoemd vormpasta
2. Is bekend om zijn goed-forming effect, gelaagdheid vermogen, goede dekkracht, sneldrogend en niet-kraken kenmerken.
3. Ideaal voor het vormen van de olie en acryl.
3. Help om de textur in verschillende lagen te maken, zodat elke laag eerst kan drogen. Dit medium versnelt het drogen van de
kleuren en het opslaan van de olieverf.
4.tips:
(1) Teken de afbeelding totdat de pasta droog is.
(2) Apparatuur en borstel moeten op tijd met water worden schoongemaakt om te voorkomen dat ze droog en hard zijn.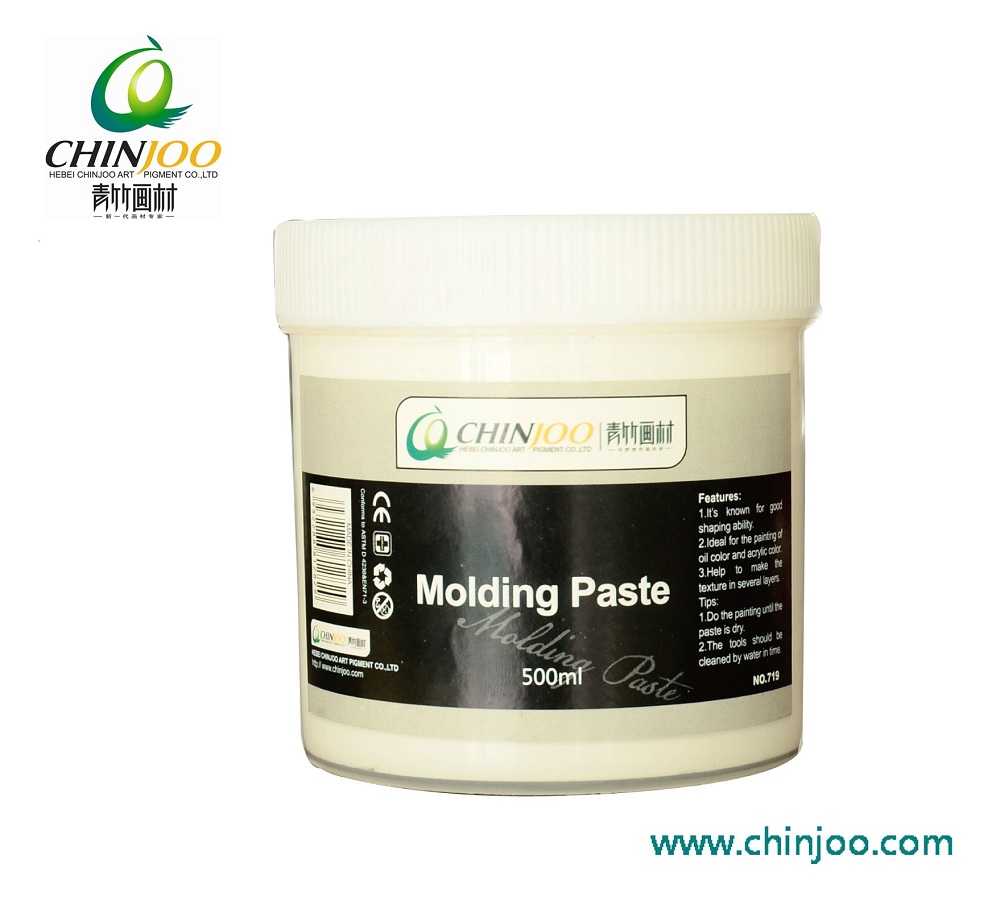 Product Categorie : Art Paint Medium > Sierpasta