Hoofdbestanddelen: Micronesië, gemengde olie, calciumcarbonaat, kleurpigmenten, enz.;
Kenmerken:
Rijke kleuren, speciaal met fluorescerende kleuren, metallic
Heldere kleur, glad, gemakkelijk te kleuren, sterke dekking, niet gebroken.
Gemengde kleur, stapelkleur, tentoonstellingskleur, karakterisering, uitstekende prestaties.
Veiligheid, milieubescherming, [∈ QB2586-2003-normen
Kleur details:
Wit, geel, oranje, vermiljoen, rood, geel, lichtbruin, geelbruin;
Bruin, ijzerrood, lichtgrijs bruin, bruin bruin, ijzerbruin, lichte kleur, donkere vleeskleur, baksteenrood;
Lichtpaars, roze, paars, paars blauw, groene lotus, hemelsblauw, lichtblauw, kobaltblauw, Pu Lan;
Geelgroen, grasgroen, donkergroen;
Grijs, donkergrijs, zwart
Voorzorgsmaatregelen:
1, gebruik geen orale of uitstrijkje oraal;
2, warmte, zon, niet in de zon of in de buurt van de hitte;
3, pas op voor kinderen van ongeveer 3 jaar oud verslinden.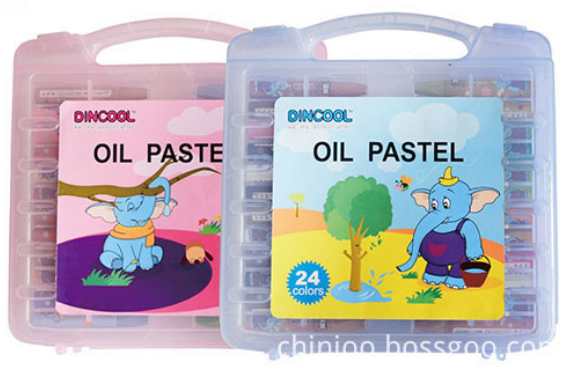 Product Categorie : Kunstverf voor kinderen > Olie pastel